Biography
I have always been drawn to the arts. In my youth I studied music and writing. Later on, in college, I studied visual arts, specifically photography. It was early in those studies when I quickly realized that my artistic skills were not developed enough for the other artistic disciples (painting, drawing, sculpture, etc.) so I dropped the fine art side and focused on photography while rekindling my interest in writing.
While I loved the creative outlet that artistic photography provided me, the reality of paying the bills, eating and keeping a roof over my head dictated that a change in my career path was needed. The information technology industry, while still in its adolescence was primed to erupt, putting a computer on every desktop. It was not long after that, the business of technical writing took off and I jumped on board for a long ride.
After twenty years writing those technical manuals that most will never read, I found myself wanting to let some of the artist in me off the leash (other than plucking away on my guitar). As we tend to gravitate to those things we love most, I suppose it was inevitable that one day I should eventually find my way back to holding a camera again.
This time, however, I decided to follow my heart (and my many muses) and not attempt a return to commercial photography. This time, I decided, I'm going to make images for the sake of the art and to satisfy my desire to see the images in my mind's eye brought to life. This time I would not worry about the booking calendar, the balance sheet, or the critic.
Currently my artistic compass has pointed me in the direction of the artistic genres of art nudes, still life, urban and landscape photography. Feel free to browse through my galleries; Current Project and Portfolio.
I do accept some limited commission work, so if you have something in mind, or if you live in the Ottawa area (or are going to be in the Ottawa area sometime soon) and are interested in being a model in my one of my upcoming projects use the Contacts page and send me the details.
Thanks again for stopping by
R.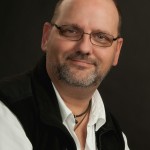 In the end, it's not going to matter how many breaths you took, but how many moments took your breath away.
Shing Xiong